Inda is a director, photographer and artist. She is a former professional actor/singer/performer (who has opened and toured with bands like Destiny's Child and 112). Her photography and production company heavily revolves around her passion for Theatre, Art & Filmmaking. She is currently involved in many projects but will continue to be a reliable resource for her actors, friends and clients. Inda is an aspiring single-engine pilot, as well as an award-winning film director. She loves to create, inspire and mentor young artists, and is a passionate traveler who can't get enough of the great outdoors. Inda is based in San Diego & Los Angeles, but travels routinely for many assignments (and happy to do so :)

"Live life by design, not by default." - Inda Reid

MFA Theatre & Directing, The University of Arizona
Richmond College, London UK ~ Study Abroad Program, Armstrong State University
BS in History, Georgia College & State University
Inda is a proud member of SAG/AFTRA, AEA, and ASCAP, IMDB Page
Inda is also an official member of THE KNOT and BARK.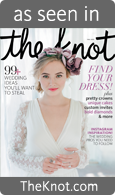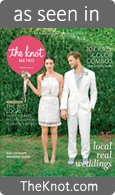 OTHER LINKS:

FILM PRODUCTION: www.predator-productions.com
THE KNOT

For more info and preview Inda's recent Films, The Making of The Nutcracker (Winner, Best Documentary - Audience Choice Award TVIFF 2009) and soon to come, BROTHERHOOD OF THE POPCORN (2015) has received rave reviews from the critics and has won the Silver Spotlight Documentary Award as one of the best independent documentaries of 2015. You can find some of her films on Amazon Prime or Tubi. To find out more about Inda's films- Please click on the links below:

http://www.brotherhoodofthepopcorn.com